Last year, Marcus came across a grate on eBay. A grate with nine rows of twelve squares. Which can only mean, purchase it and convert it into an Acquire board, of course.
For those of you who are unfamiliar with the game, Acquire is a game designed by Sid Sackson which was originally published in 1962. Players compete to accumulate the most money by investing in hotels which grow and acquire smaller hotels. It is one of Marcus's all-time favorite games, ranking in at least his top 5 (if not his favorite game ever). I've heard him call it a "perfectly designed game," which he is constantly striving towards with our own games.
Marcus hired the talented Peter Cales at Measure Cut Cut to convert the grate into a high-quality Acquire game. We think it turned out pretty awesome!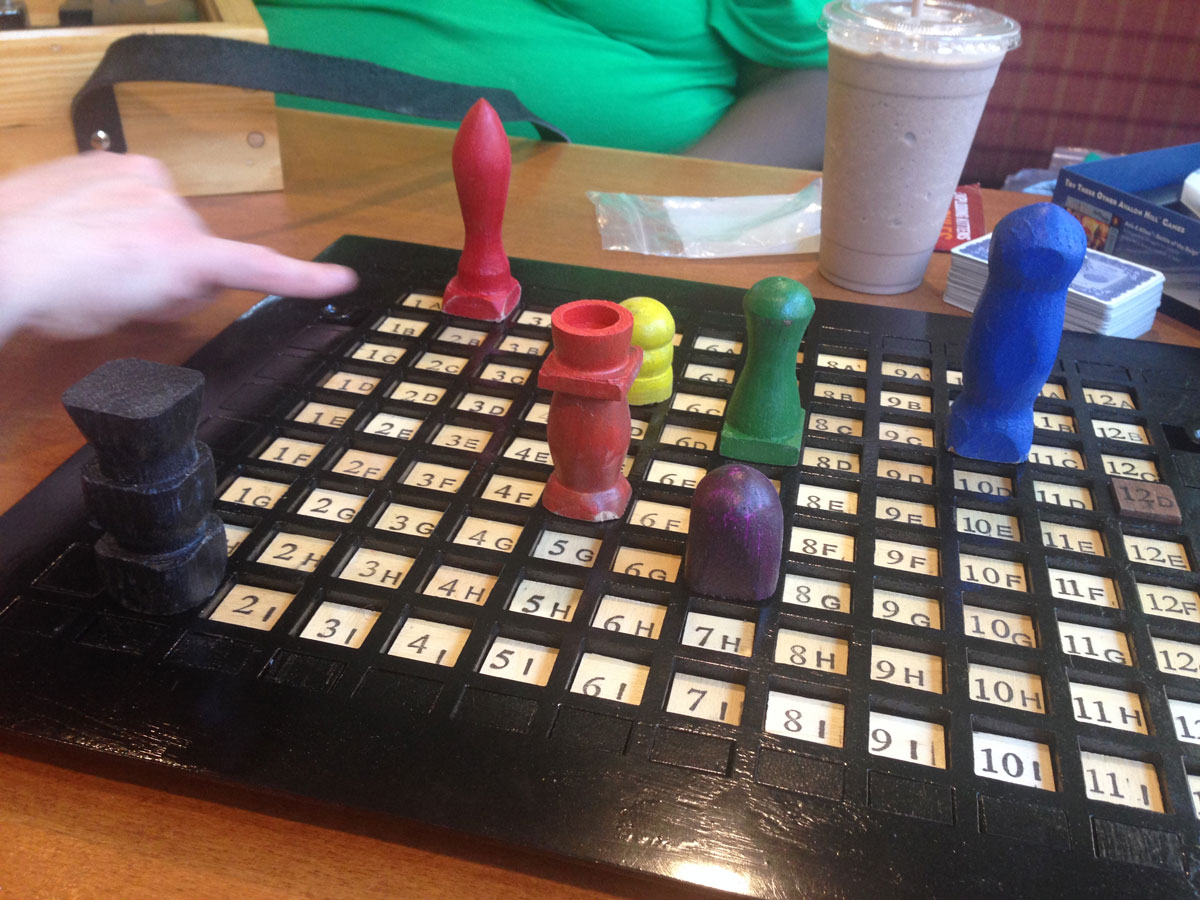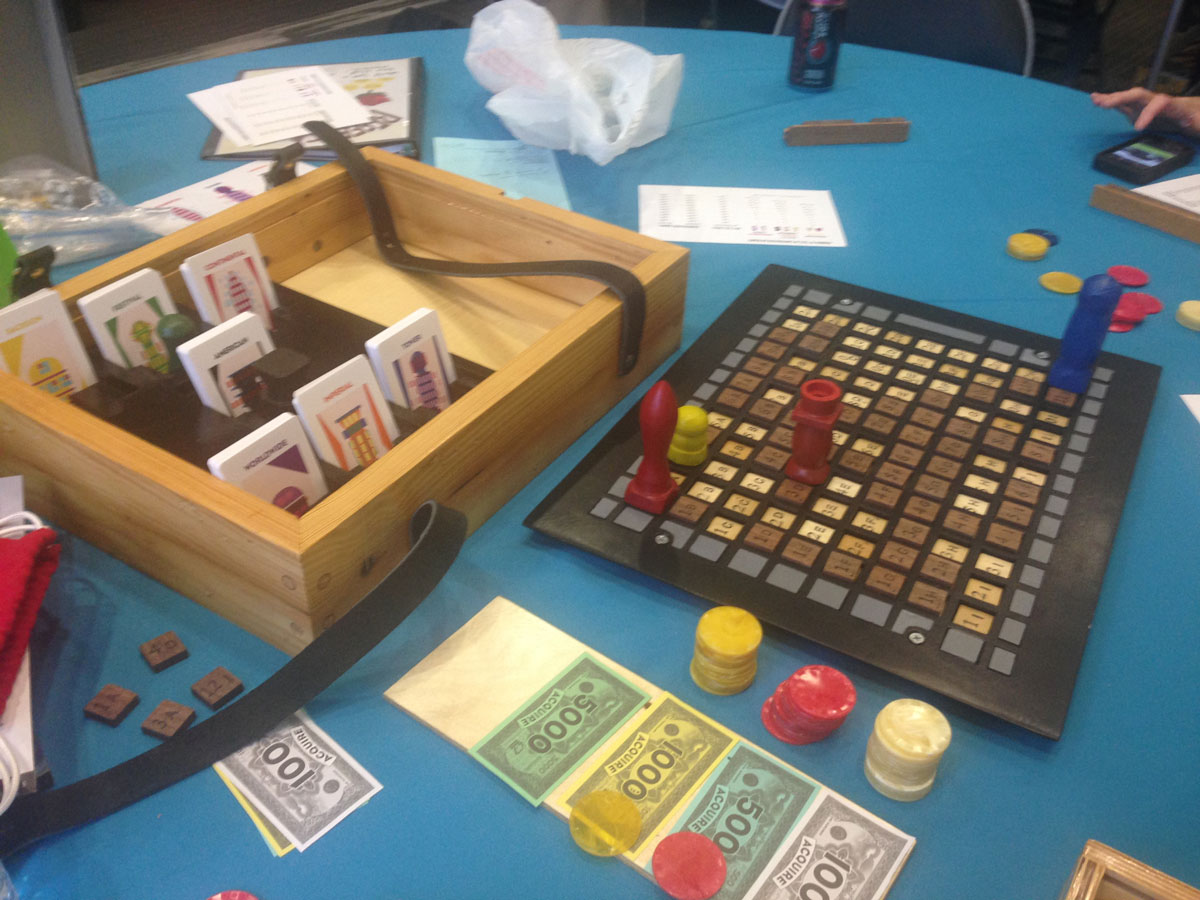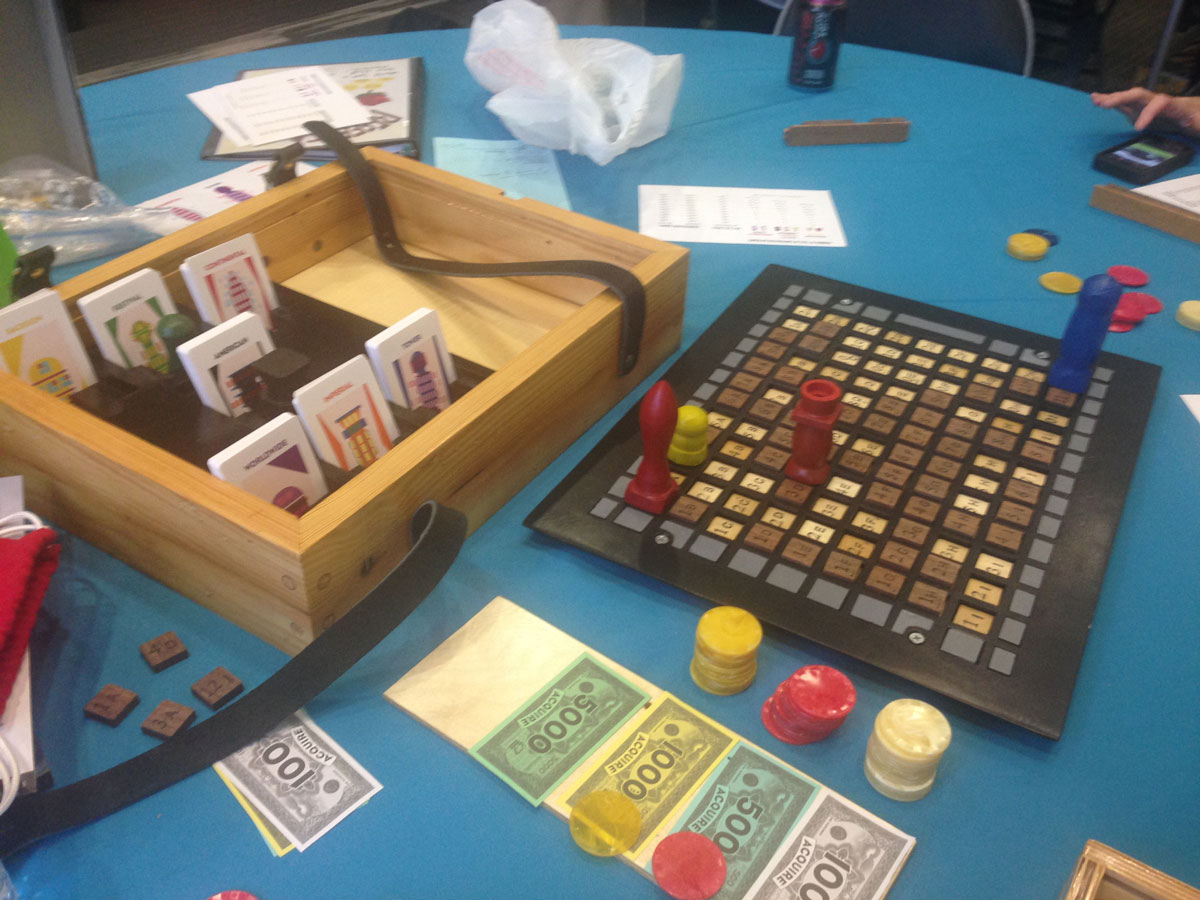 This one-of-a-kind Acquire set has a metal and wood board with nice wooden tiles and a durable wooden box. The box also comes with built-in card and building holders. The wooden buildings can lay flat underneath their share cards when packed away, and then the cards and buildings can be propped up in their respective holders while in use. Marcus also obtained some slick poker chips to use as money (with just a few bills taken from an actual Acquire game so we can remember which color is for which dollar denomination).
It's also incredibly heavy because of all the metal and thick wood.
Towards the end of the process, I designed the share cards inspired by 1960s pop art and graphic design, and loosely based on the wooden pieces created by Peter.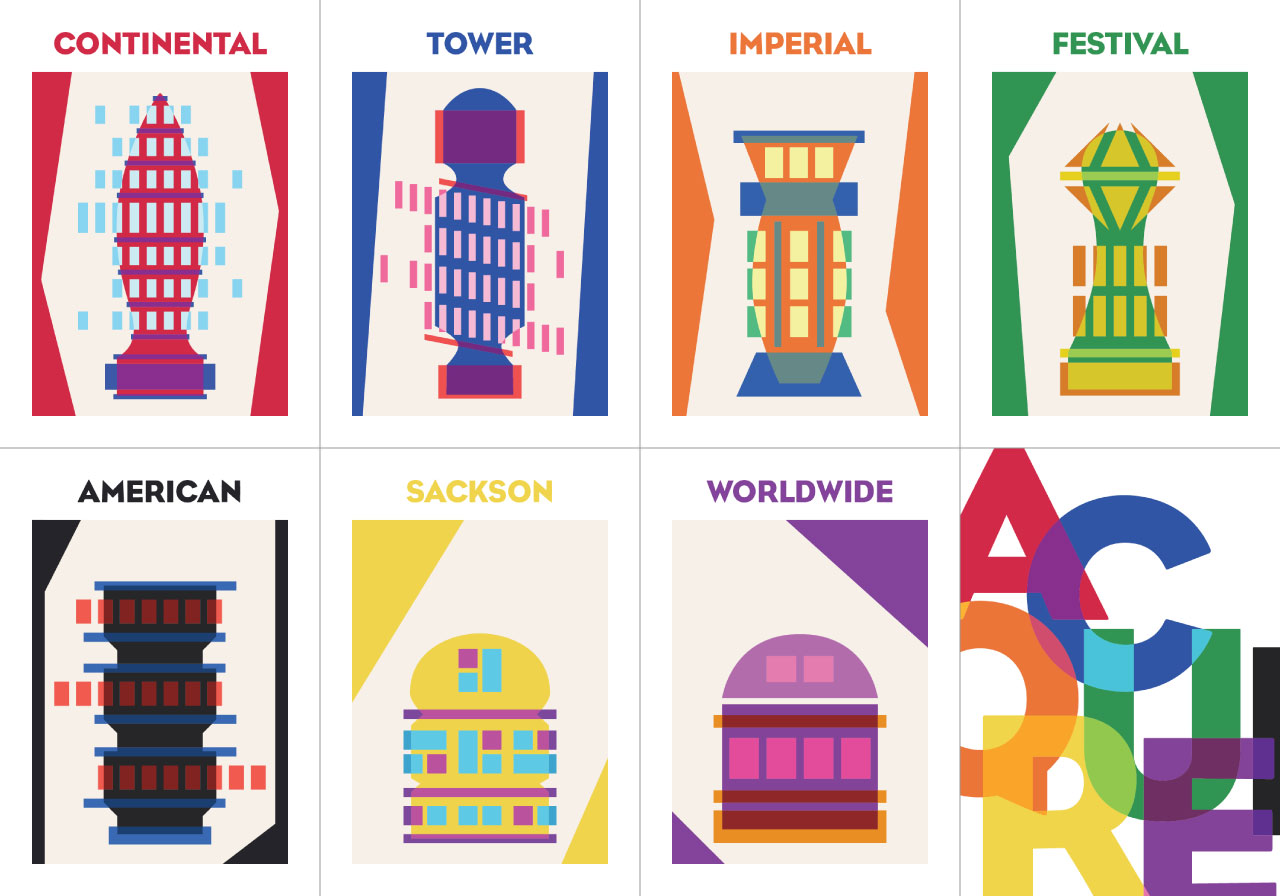 I had a lot of fun studying 1960s graphic design trends, with their solid, bright colors, simple shapes, overlays, and experimental typography. I feel particularly clever about my somewhat Mondrian-inspired Sackson (which is more 1920s-40s, but…whatever); it's probably my personal favorite. We like the cards so much that they'll be available for print & play very soon!
Once everything was complete, Marcus was able to show it off at demos during our local tabletop games convention PretzCon (as well as running demos of our games BEEEEES! and Kingmaker). Fun was had.
So keep an eye out for these Acquire cards on our Games page!
Edit: The Acquire print & play is up! Check it out!